UPGRADE YOUR TCG PLAYER GEAR BY CREATING YOUR OWN CUSTOM CARD SLEEVES AND CUSTOM PLAYMATS
A Rarefied Shield Approach to Preserve Your Deck: Custom TCG Card Sleeves Upload your image and create your own custom card sleeves or custom playmats in 3 easy steps.
At Custom Card Sleeves, we feel it's time for you to look inward, and begin asking yourself the big questions.However, the quest to defend and field the question, "What custom TCG card sleeves do I want for my deck?" MUST BE FULFILLED!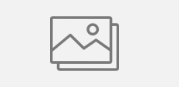 Step One
Upload your Image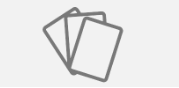 Step Two
Choose your sleeves
specs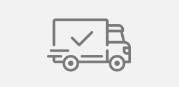 Step Three
Check out
(we'll do the rest!)

Consistency Customized
Whether it's Magic: The Gathering, Pokemon, Yu-Gi-Oh!, or Hearthstone, we all began TCGs with a Line-Up Theory. That's why it only makes sense that we've got the right tools to protect our cards. When you need protection for your deck that gives you a true card advantage, you need something that's going to show your love for your cards. A TCG Card Quality that outlives the rest, and makes the statement: "Never Say Die." At Custom Card Sleeves, we create custom TCG card sleeves that will endure the test of time.
Why Card Players Choose Custom Card Sleeves to Shield Their Favorite TCG Decks
Protect your rares while you're still playing them.
Worn edges, surface scratches, bends, folds, and fading happen over time, even if you're greater than cautious along with your playing cards.
Prevent ordinary signs of card aging, wear, and tear with our durable, custom card sleeves.
Protect your rares while you're still playing them.
Protect your rares while you're still playing them.
Best Custom Card Sleeves Built to Last
Top quality materials make our custom magic sleeves the perfect sheath to keep things fair so you'll always be triumphant.
The sturdiest deck safeguard to suit any TCG player!
Differentiate your playing cards from pals and fighters. Don't risk losing your cards within the mix.
Deck Swagger. Upload your own image for custom card sleeves to make your TCG deck pop.
Protect your deck with card sleeves that answer the call.
TCG players and baseball card holders agree that our Custom card sleeves fit the bill. Live a little and know that your next card protectors fulfill their purpose.
Pleasing to the eye with a look and feel and a hold that will guard against rips and tears.
Satisfaction is guaranteed in our intensive quality control measures. Our custom card sleeves provide safety for you deck that we can vouch for.
Clearly nothing says, "fear my wrath" greater than a signature design that's all your own! It's time to get a really unique and create custom card sleeves. So are you ready to create custom card sleeves at the right price?
Be an Original: Level Up and Create Custom TCG Card Sleeves